Book Lisa as Your Keynote Speaker or TV Expert Now!
Lisa is a powerful leader who has inspired over 120,000 people around the world through her live seminars. Whether you are looking for topics related to empowering women and men, self-help, overcoming fears, addictions, personal growth, relationships or business development, Lisa will be able to create a custom program to inspire your attendees.
Book Lisa as Your Keynote Speaker or TV Expert Now!
Lisa Lieberman-Wang is a keynote speaker, media personality, #1 bestselling author, that is always in high demand with media, organizations, companies, charities, and other groups, because of her practical, inspiring, and authentic approach to changing the way you feel about yourself. She loves to engage her audiences and gets right to the point. She's been featured on all the prestigious television stations including CBS, ABC, NBC, FOX and The CW as their relationship and emotional health breakthrough expert and many companies including Harvard University, Konica Minolta, Blue Cross Blue Shield, The Navy Memorial, Athems, Health Plus Amerigroup, Women Leading the Future, Society of Professional Women "SPW", Small Business Expo, Rotary Clubs, Chamber of Commerce's among others, sharing her knowledge and experience to help create even more change among individuals.
As the #1 Bestseller of the book FINE to FAB, co-creator of the neuroscience Neuro Associative Programming and Licensed Master NLP Practitioner and trainer Lisa is a powerful leader who has inspired over 120,000 people around the world through her live seminars. Lisa's personal triumph over eating disorders, depression, addictions, and self-sabotage gave her a unique insight into the methods that are actually proven to help let go of destructive habits and become more successful in all realms of life. She shares these insights through her seminars and television in a way that allows the audience to start applying them to their lives immediately in order to begin the healing process for themselves. Whether you are looking for topics related to empowering women and men, self-help, overcoming fears, addictions, personal growth, relationships or business development, Lisa will be able to create a custom program to inspire your attendees.
She's been speaking for 25 years to audiences of all sizes, including corporations, healthcare professionals, and women's conferences. Lisa has shared the stage with notables like NY Times #1 Best Selling Authors Sharon Lechter, Mark Victor Hansen, Tony Robbins, Forbes Riley, Loral Langemeier and Raymond Aaron, in addition to Bill Walsh, Elizabeth Smart, Alex Boye, Michelle King Robson, Dr. Roger Sahoury, Willard Barth, Crystal Hansen and Bernie Dorman.
Lisa uses her personal narrative, proven strategies for breakthroughs, and audience participation to create a keynote address that will grab the audience's attention and change lives. Lisa's professional seminars have been described as inspiring, entertaining, motivational, informative, and even life-changing by past attendees.
Book Lisa to be a source of inspiration at your next event
Lisa customizes a speech to deliver at every event that addresses your organization's unique needs, goals, and concerns. Her speeches will always:
give the audience practical tools to improve their lives,
create a supportive and open environment at the venue, and
inspire positive change in the lives of the women who attend.
Lisa's professional, talks, and seminars are described as "inspiring, entertaining, motivational and informative." She speaks on empowering women and men, self-help, overcoming fears, personal growth and business development.
Her audiences include CEO's, companies, businesses, associations, and charities. Lisa will carefully customize her talk for your needs.
To inquire about Lisa Lieberman-Wang speaking at your next event, please fill out the form today or call 1-877-250-7275 today.
"Lisa you are such an authentic and heartfelt speaker. I remember so many in the audience visibly moved when you shared your story! Thank you for all you do to empower others." ~Annual Conference – Arlene Vasquez Washburn, CEO Matchmaking Institute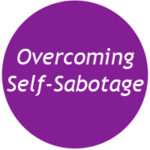 Lisa's Keynote Topics:
Overcoming Self-Sabotage -7 Secrets to FAB – Lisa's Interactive Presentation
As Lisa's most sought after seminar, 7 Secrets of FAB is time – tested to teach you practical strategies to stop self-sabotaging in a simple, step-by-step approach.

You will learn how to:
● achieve a happier, more productive life right away,
● balance personal needs with life at work, home, in your relationships, or in multiple aspects of your life,
● take control of your life and feel empowered to start living the  authentic, fulfilled life you deserve
● stop subconsciously hold yourself back,
● recognize the choices in your life and the true power you have over them, and
● discover why you are enough, no matter where you are at in your life in this moment.
Testimonials

"We were honored to have Lisa speak at our Courage & Purpose Retreat. Lisa has the ability to captivate the audience and make them feel extremely safe and comfortable to open up and literally transform. Lisa adds a special touch, element and value to an event, I know this because I've seen her have the same impact at multiple events. I highly recommending the gifted Lisa! Don't miss out and book her today." – Susan Vernicek, CEO of IdentityMagazine.net
"Lisa Lieberman-Wang is a true example of a phenomenal business leader and professional speaker who is giving back to other women by sharing her wealth of knowledge to catapult professionals into being the best leaders they can be. Helping to accelerate their advancement and expand the influence of women leaders of all professions and strengthen our business community. Her genuine spirit made her an easy facilitator to work with, and also shined through in her presentation. We are grateful that she was able to share her time with us. Our members walked away with more than just a lesson in business." Nicole Stephenson, Programs Director, Society of Professional Women The Main Line Chamber of Commerce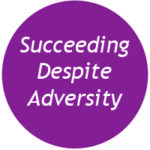 Succeeding Despite Adversity
Lisa shares the inspiring story of what she learned during her "best worst years":
• after years of emotional abuse,
• striving for perfection and never feeling like she was enough,
• date rape at 16 years old,
• a sudden heart attack at 18 years old,
• 6 hospitalizations over the next 13 years dealing with depression which turned into an eating disorder,
• while she managed to get a partial scholarship into college and graduated with honors.
• became a top sales performer at IBM and later MCI bringing in tens of millions of dollars for these companies.
• went on to become a successful entrepreneur building multi-million dollar companies. 
• Professional speaker, trainer, TV personality.
• Her struggles became the basis of #1 Bestseller F.I.N.E. to FAB: 7 Secrets of a Woman's Journey Away from Depression, Disordered Eating and Self-Sabotage.
• Powerful lessons about hope, determination, faith and forgiveness required to step up and grow in the face of adversity.
• Lisa offers the encouragement and specific steps needed to keep moving forward, whether your challenges surround personal, relationships, professional success, financial stability or your own fight with self-esteem or self-image.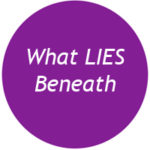 What LIES Beneath
In this popular corporate seminar, Lisa shows you the clear link between your brain's psychology and performance and what LIES beneath.
Discover :
how training your brain to be positive at work actually fuels greater success,
identify the LIE's that have been keeping you from achieving your goals,
how you have been programmed from an early age before you knew it by well-meaning elders, (and it wasn't all positive)
what positive psychology really means on a practical level, and straight forward strategies to achieve a happy state in the midst of change and challenge.
Testimonial
"Lisa has an engaging and dynamic stage presence that inspires everyone who hears her. Not only does she challenge our minds, but she also touches our hearts. We have her speak anytime we can get her." Bill Walsh, America's Business Expert, Author, Platinum Sponsor NY Small Business Expo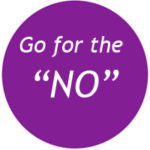 Go for the "NO's"
A favorite among sales professionals, changing your mindset for success, step-by-step approach.
• 92% Give up after "NO" 
• Research 65% of customers say NO 4x before saying "YES"
• Most people make a mental decision to stop asking based on their own limiting beliefs!
• They are rejecting your product or service not you.
• Somewhere and somehow many we were given a message that "NO" meant they weren't good enough.
• Learn to seek out rejection and love getting "NO's"
• The "NO" is the gateway to the promise land. It is the necessary path you must take to get your "YES". 
• Success Model: The person with the most NO's gets the most "YESes"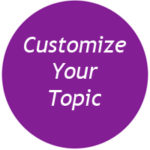 Other popular presentations include:
• The Power of No
• How to Be the Best You Can Be
• 3 Musts to Increase Performance, Productivity & Profitability
• Taking Imperfect Action is True Perfection
• Loving Yourself, No Matter What You Weigh
• Healthcare Crisis: Making Employees Healthier
• Leadership: Leading by Example
Testimonial

"Lisa Lieberman-Wang is a dynamic, engaging and authentic speaker. She brings a presence to the stage that people can relate to, along with a sense of humor. She touches the heart and soul of everyone in the room. She offers a valuable messages that are always attached to tools that can be applied immediately to take your personal fulfillment and to the next level." Dr. Roger Sahoury, #1 Bestselling Author, Above & Beyond Wellness
Just some of the Stages Lisa has been on LIVE
Get FREE ARTICLES and VIDEOs from Lisa that will help you grow now.